Monica's Books
> My Name is Celia
My Name Is Celia: The Life of Celia Cruz/Me llamo Celia: la vida de Celia Cruz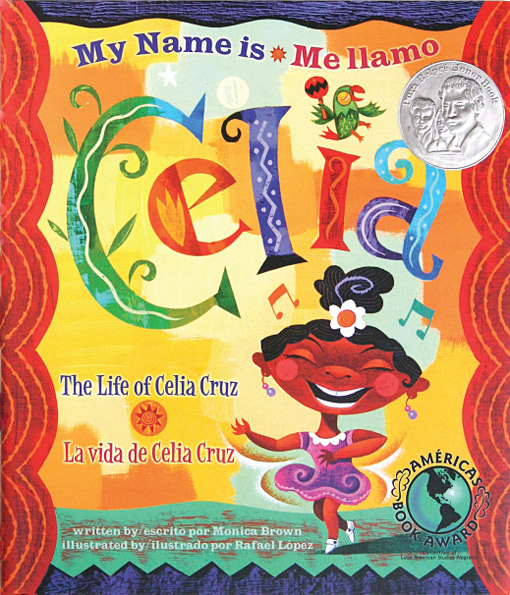 ISBN: 978-0873588720
Luna Rising

Tools for Teachers
Purchase this book through:
Indiebound.org
BarnesAndNoble.com
Amazon.com
Description:
This bilingual book allows young readers to enter Celia Cruz's life as she becomes a well-known singer in her homeland of Cuba, then moves to New York City and Miami where she and others create a new type of music called salsa.
Reviews and Awards:
Puré Belpré Honor Book for Illustration
From the awards committee: "My Name Is Celia/ Me Llamo Celia: The Life of Celia Cruz/ La Vida de Celia Cruz is as full of movement and excitement as the life of Celia Cruz. Vibrant colors, extravagant illustrations and flowing patterns create a mood of energy in this book. Full of the details of folklore, fashion and music, the book teems with life."
Winner of the Américas Award for Children's Literature.
This award is given in recognition of U.S. works of fiction, poetry, folklore, or selected non-fiction (from picture books to works for young adults) published in the previous year in English or Spanish that authentically and engagingly portray Latin America, the Caribbean, or Latinos in the United States.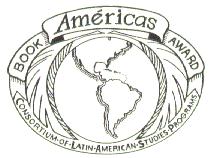 By combining both and linking the Americas, the award reaches beyond geographic borders, as well as multicultural-international boundaries, focusing instead upon cultural heritages within the hemisphere. The award is sponsored by the national Consortium of Latin American Studies Programs (CLASP). The award winners and commended titles are selected for their 1) distinctive literary quality; 2) cultural contextualization; 3) exceptional integration of text, illustration and design; and 4) potential for classroom use. The winning books were honored at a ceremony on October 1, 2005 at the Library of Congress in Washington, D.C.
From School Library Journal's Review:
"An exuberant picture-book biography of the Cuban-born salsa singer. From its rhythmic opening, the first-person narrative dances readers through Cruz's youth in Havana, a childhood bounded by scents of nature and home, the sweet taste of sugar, and the sound of music . . . . This is a brilliant introduction to a significant woman and her music. The only enhancement required is the music itself."