Lola Levine Series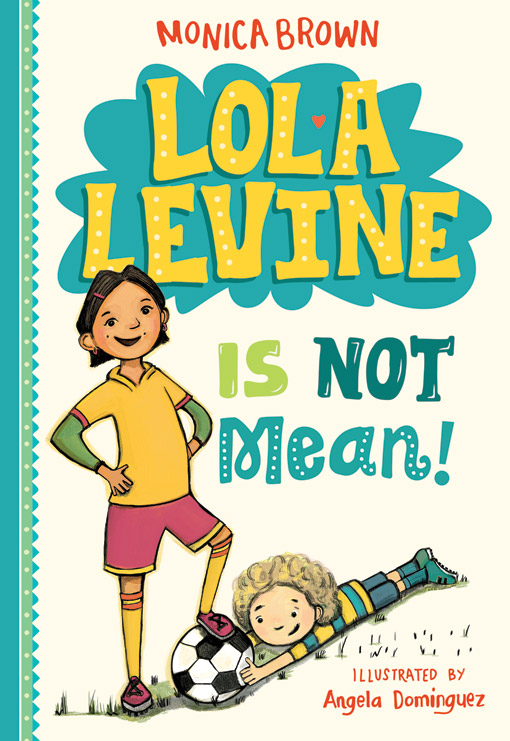 Illustrated by Angela Dominguez
ISBN: 978-0316258364
Little Brown, & Co.

Educator's Guide
Purchase this book through:
Indiebound.org
BarnesAndNoble.com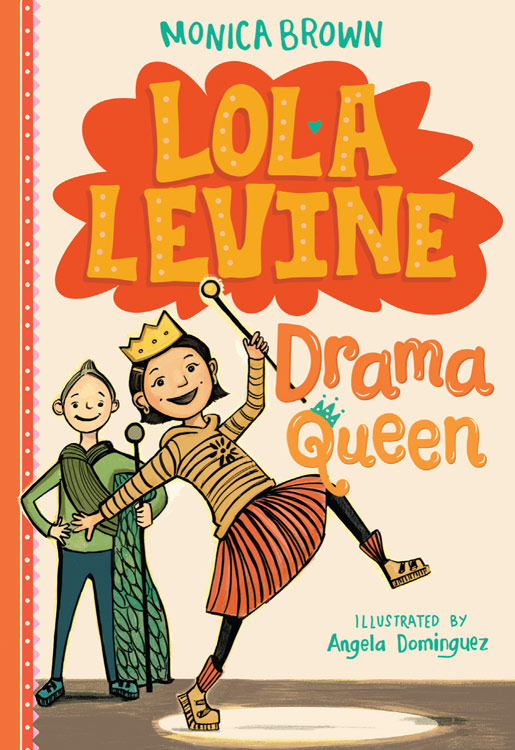 Illustrated by Angela Dominguez
ISBN: 978-0316258432
Little Brown, & Co.
Purchase this book through:
Indiebound.org
BarnesAndNoble.com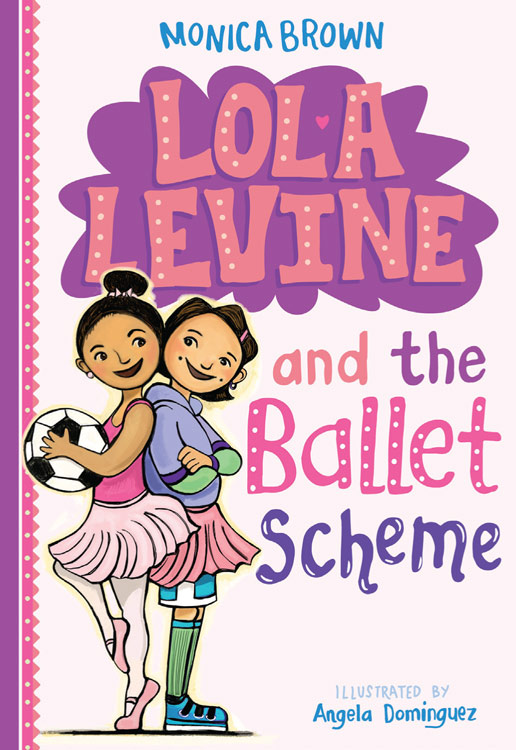 Illustrated by Angela Dominguez
ISBN: 978-0316258449
Little Brown, & Co.
Purchase this book through:
Amazon.com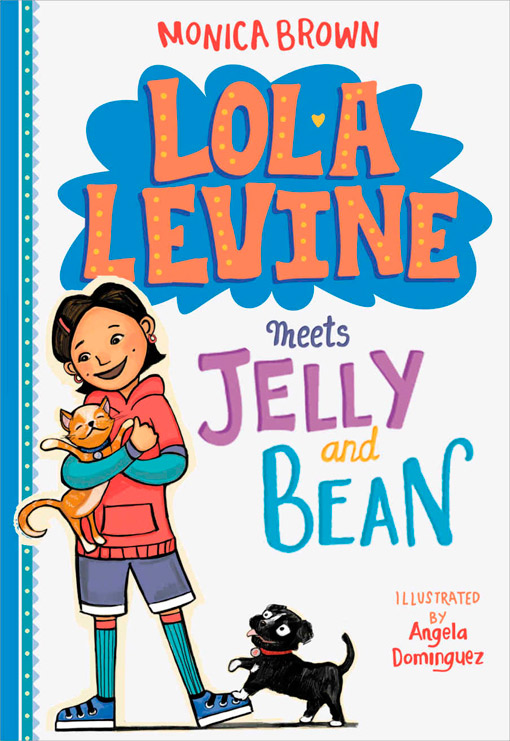 Illustrated by Angela Dominguez
ISBN: 978-0316258500
Little Brown, & Co.
Purchase this book through:
Amazon.com
Lola Levine Is Not Mean!
Kirkus starred review
:
"Brown introduces a smart, young protagonist with a multicultural background in this series opener for chapter-book readers. Celebrate a truly accepting multicultural character." -Kirkus Reviews, starred review
"If you've never had a best friend, Lola Levine will undoubtably become your first. Her appeal is boundless." -Rita Williams-Garcia, Coretta Scott King Author Award winner for One Crazy Summer
"Lola Levine is a joy, and even though she stops goals at soccer games, she could never stop readers from smiling as they eagerly wait for her next adventure." -Diana López, author of Confetti Girl andAsk My Mood Ring How I Feel
"Readers will cheer as Lola balances her troubles at school with the same smart skills that she uses to dominate the soccer field. A lovely bicultural character--and her richly drawn group of peers--promises a cherished new series. -Meg Medina, Pura Belpré winner for Yaqui Delgado Wants to Kick Your Ass"
"This first entry in a smartly crafted new series introduces Lola, best friend Josh Blot, and her family. The appealing protagonist is energetic and enthusiastic [and] with as much about family and friends as about sports, this chapter book should have broad appeal." -Booklist
"Beginning chapter book readers will enjoy Lola's spunk and humor. A good choice for chapter book collections." -School Library Journal
Lola Levine: Drama Queen
From School Library Journal
"Gr 2-5 –Effervescent seven-year-old Lola Levine tackles life with energy, bubbling-over enthusiasm, and her best friend, Josh, at her side. In this second book in the series, Lola and her classmates learn that they will attend drama class two days a week and perform in a play. Although she has been called dramatic, Lola isn't quite sure what she thinks of acting. When she auditions for a part, she is struck by stage fright and has to settle for the nonspeaking role of Squirrel #2. Thankfully, her artistic parents and her visiting Bubbe are right there to cheer her on. Readers will find much to love in Lola and her nurturing family. Dominguez's illustrations provide just the right touch to enhance the story. VERDICT This multicultural chapter book is a wonderful addition to public and school libraries. Highly recommended for fans of Sara Pennypacker's "Clementine" series (Hyperion)."
–Laura Fields Eason, Parker Bennett Curry Elementary School, Bowling Green, KY
Lola Levine & the Ballet Scheme
Booklist Online August 2016
"High-energy Lola Levine is back in a story that pits her against a dancer as passionate and opinionated about ballet as Lola is about soccer. Lola's tendency to speak without a filter rubs new girl Bella Benitez the wrong way, and their relationship is immediately antagonistic. A classroom mishap results in a visit to the principal's office, where their mothers declare that the two girls might benefit from walking in each other's shoes—or cleats. So Bella tries soccer, and Lola tries ballet, and the end result is eye-opening for both girls. A secondary story line involving Spirit Week allows the girls a chance to celebrate where their interests intersect while highlighting their own unique tastes. Diary entries bookend the story, and grayscale illustrations make this an attractive choice for early chapter-book fans. Readers already familiar with Lola will be happy for a return visit, while newcomers—like Bella—will learn to appreciate her vim and charm."