Monica's Books
> Biblioburro (Spanish-English bilingual edition)
Waiting for the Biblioburro/Esperando el Biblioburro: (Spanish-English bilingual edition)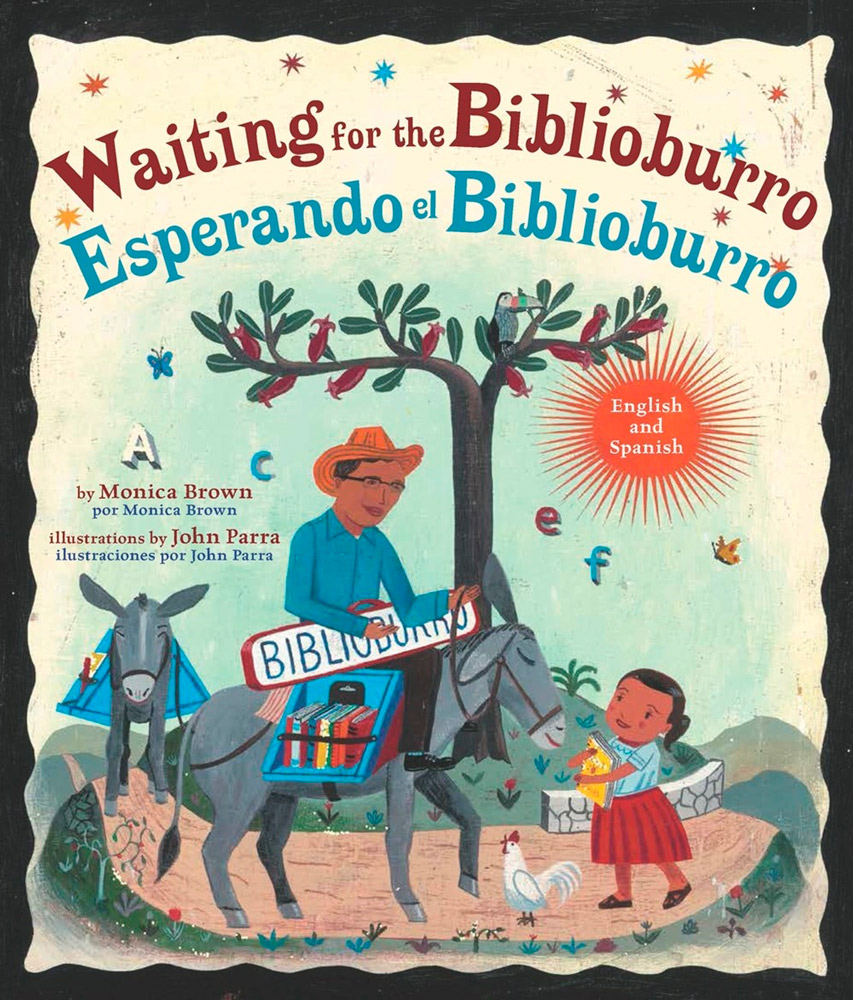 ISBN: 978-0553538793
Tricycle Press/Random House
Watch the Waiting for the Biblioburro book trailer!

Curriculum Guide
Purchase this book through:
Indiebound.org
BarnesAndNoble.com
Amazon.com
Description:
A remarkable tale of books and reading, now in a bilingual Spanish-English edition.
On most days, teacher and librarian Luis Soriano Bohórquez packs his two burros, Alfa and Beto, with books and makes his way over mountains and through valleys to visit children in far-flung villages in rural Colombia-all for the sake of literacy and culture. Based on the work of a remarkable man and his intrepid burros, this bilingual English and Spanish edition celebrates the impact that a special mobile library-called the "biblioburro"-has had on the lives of real children.