Monica's Books
> Pablo Neruda, Poet of the People
Pablo Neruda, Poet of the People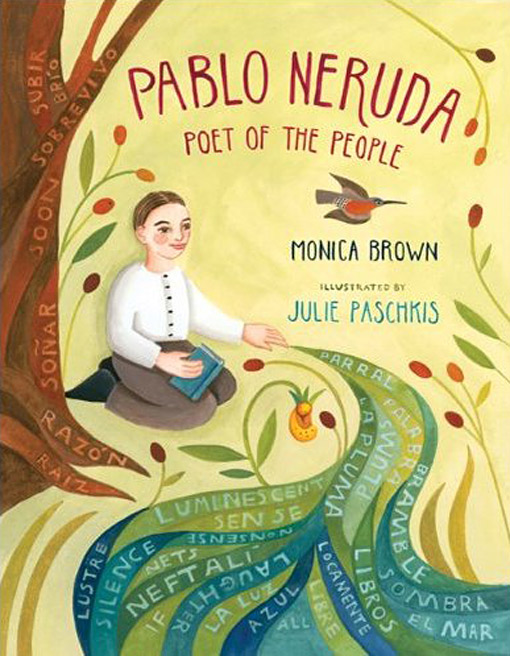 ISBN: 978-0805091984
Macmillan
Purchase this book through:
Indiebound.org
BarnesAndNoble.com
Amazon.com
Description:
Once there was a little boy named Neftalí who loved wild things wildly and quiet things quietly. From the moment he could talk, he surrounded himself with words. Neftal' discovered the magic between the pages of books. When he was sixteen, he began publishing his poems as Pablo Neruda.
Pablo wrote poems about the things he loved-things made by his friends in the café, things found at the marketplace, and things he saw in nature. He wrote about the people of Chile and their stories of struggle. Because above all things and above all words, Pablo Neruda loved people.
Reviews and Awards:
From Kirkus Starred Review
Editor Review (reviewed on February 15, 2011) More than a heartwarming portrait of Chile's most revered poet, this splendid tribute to Pablo Neruda animates his global appeal with a visceral immediacy capable of seducing readers of any age.
Brown's spare descriptions of the little boy who "loved wild things wildly and quiet things quietly" and grew to write poems about "velvet cloth the color of the sea," contrasts wonderfully with Paschkis' lush, earth-toned paintings that teem with the florid stream of words and images populating the inner world of the budding poetic consciousness. The word-laden illustrations, sporting names of authors in tree bark or swirling adjectives in the hollow of the moon, are a constant throughout the volume, spilling from Spanish to English, sound to sense-"arc oro orange azure azul ample apple simple timber timbre..." -and back again, with as great a depiction of creative processing as one's likely to see. At pains to depict Neruda above all as "a poet of the people," Brown encourages young readers to notice the suggestive world around them and then render it for others through language. She moves seamlessly from describing Neruda's poetic artistry to political activism, showing how an appreciation for the stones of Chile "tumbling down the mountaintops" could lead to his understanding of their value in "the hands of the stonecutters."
A visual and thematic stunner. (author's note, bibliography) (Picture book. 4-11)
Consortium of Latin American Studies Programs (CLASP) 2012 Américas Award for Children's and Young Adult Literature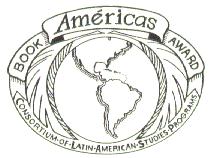 The Américas Award is given in recognition of U.S. works of fiction, poetry, folklore, or selected non-fiction (from picture books to works for young adults) published in the previous year in English or Spanish that authentically and engagingly portray Latin America, the Caribbean, or Latinos in the United States. By combining both and linking the Americas, the award reaches beyond geographic borders, as well as multicultural-international boundaries, focusing instead upon cultural heritages within the hemisphere. The award is sponsored by the national Consortium of Latin American Studies Programs (CLASP).
The Américas Award winners and commended titles are selected for their
distinctive literary quality
cultural contextualization
exceptional integration of text, illustration and design; and
potential for classroom use.
Winning books will be honored at a ceremony in October 2012 during Hispanic Heritage Month at the Library of Congress, Washington, D.C.
2012 Annual Orbis Pictus Award Honor Book