Monica's Books
> Sarai and the Meaning of Awesome
Sarai and the Meaning of Awesome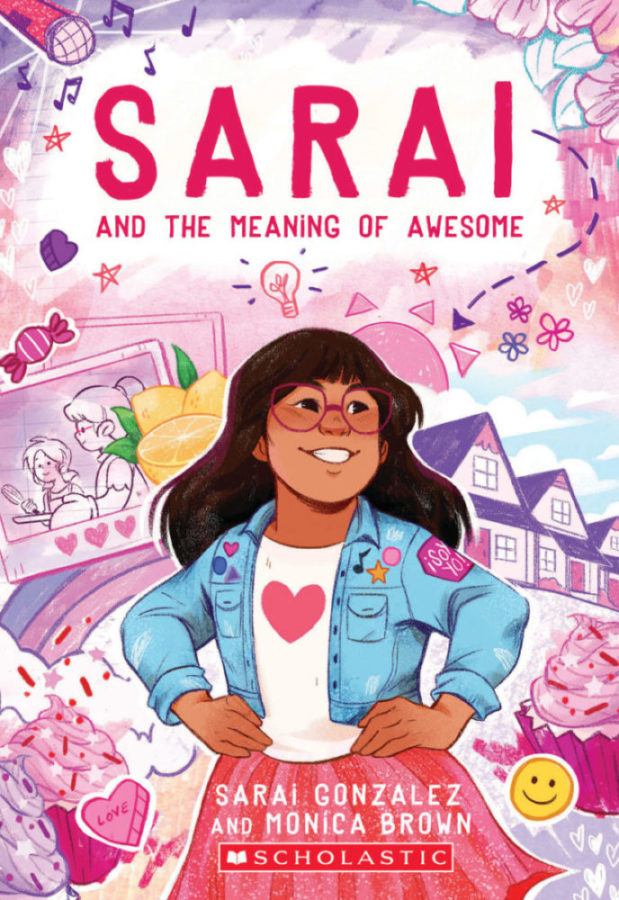 ISBN: 978-0735842694
NorthSouth Books
Purchase this book through:
Indiebound.org
BarnesAndNoble.com
Amazon.com
Description:
Fourth-grader Sarai Gonzalez can do anything. She can bake, dance, and run her own cupcake business. But when Sarai's grandparents are forced to move, even Sarai's not sure what to do. So she hatches a super-awesome plan with her younger sisters and cousin to buy back the house. But houses are more expensive than she ever thought, her sisters won't listen, and she's running out of time. Will Sarai find a way to save the day?
Reviews and Awards:
From the
Kirkus Review
Young debut author Gonzalez joins veteran co-author Brown (Lola Levine and the Halloween Scream, 2017) to kick off a semiautobiographical chapter-book series based on her life growing up with a large and loving immigrant family in New Jersey.
From
Latinxs in Kids Lit Review
Sarai's unique brand of relentless optimism, captured so artfully in the "Soy Yo" music video, is magnified in the early reader Sarai and the Meaning of Awesome, written by Gonzalez and award-winning author Monica Brown, illustrated by Christine Almeda. Sarai and the Meaning of Awesome is lovely in a multitude of ways. From Gonzalez and Brown's conversational and jovial tone to Almeda's illustrations (both in the margins and via two-page spreads throughout the text). And, albeit brief, this book is captivating.